Facebukkake (2010)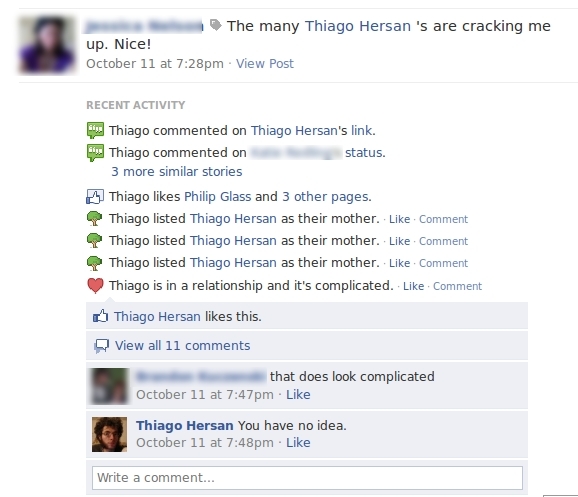 This was a performance of sorts that took place on a popular social networking site during the week of my 29th birthday.
I tried to investigate the relationship I have with my own image, and notions of self-representation by creating multiple accounts on a popular social-networking site, and then allowing different people to log into my accounts to augment/alter my personality.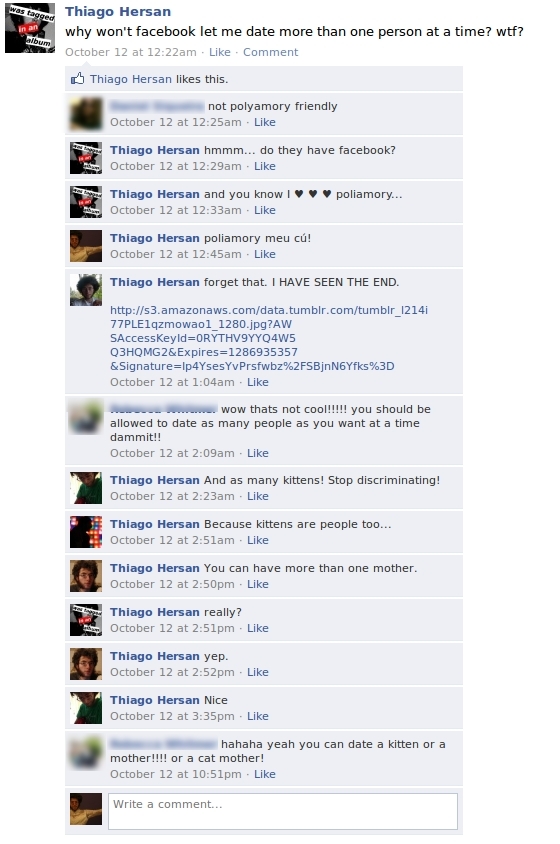 Social networking profiles are the new self-portrait; and this was a way of getting other people to build a digital "portrait" of me while creating multiple, conflicting personalities in a way that isn't any more unreal than a single profile.